Size Chart
Regular price
Sale price
Rs. 779.00
Unit price
per
Sale
Sold out
Cotton-Rich Material: Salud 2.0 Co-ord set is designed in an exquisite interlock cotton for genuine quality and softness. The relaxed fit comes with a dropped shoulder, rib-knit neck and cloth that will never cause chafing.
Agility: Everyday ease is experienced through 2.0 co-ord set. It's tailored into a flexible sportswear, hustle wear or a casual date outfit. Salud's distinct silhouette is evident in the comfort puff print that makes a fashion statement for you.
Durability: Pair it up with any fit from your cupboard to change the streetwear essence to your kind of fashion. Our 12 stitches per inch ensure it is a long lasting outfit. The cut of shorts are relaxed with slightly dropped inseam. Additional details include side seam pockets, elasticated waist band. and Salud Cusp puff print label.
View full details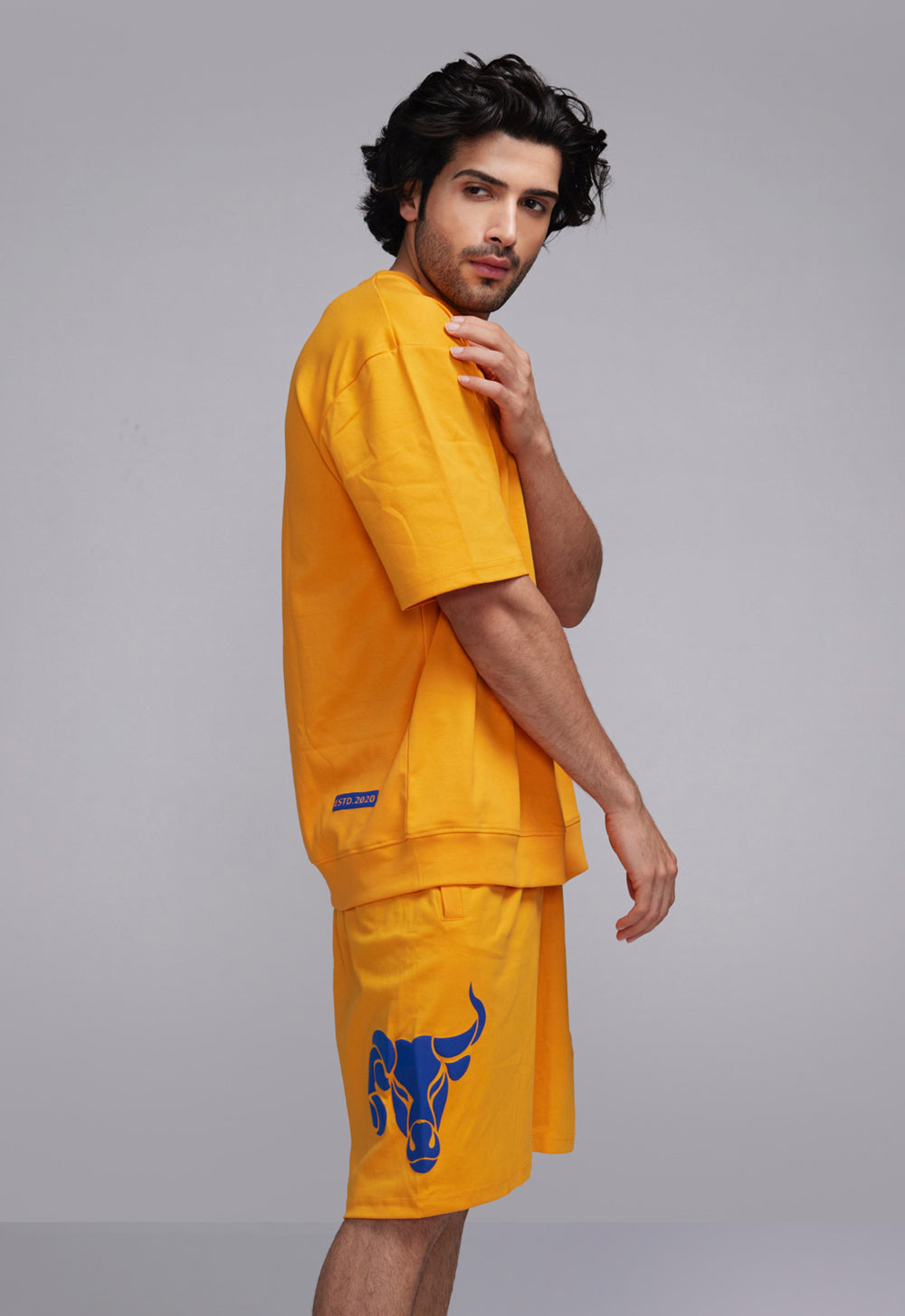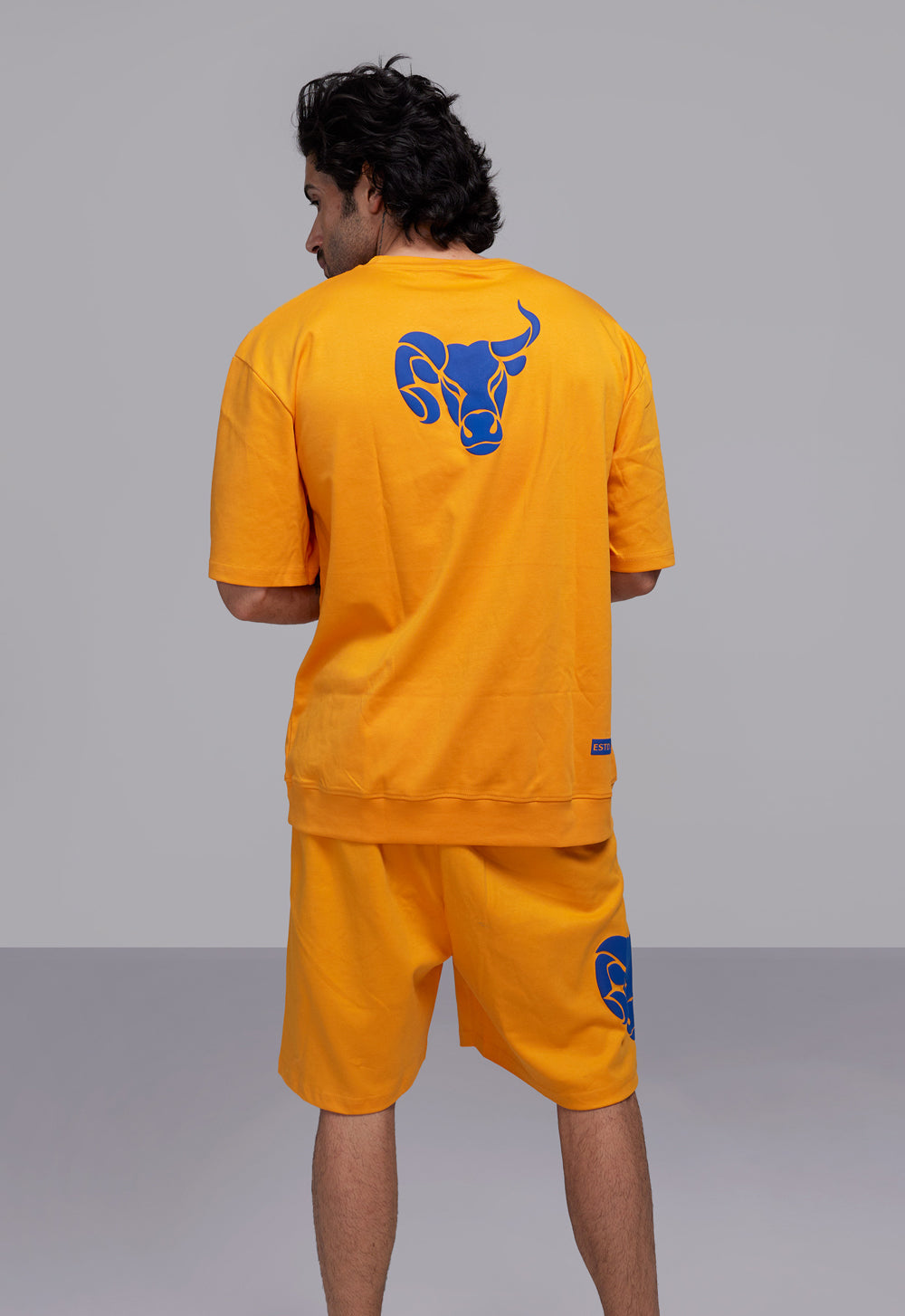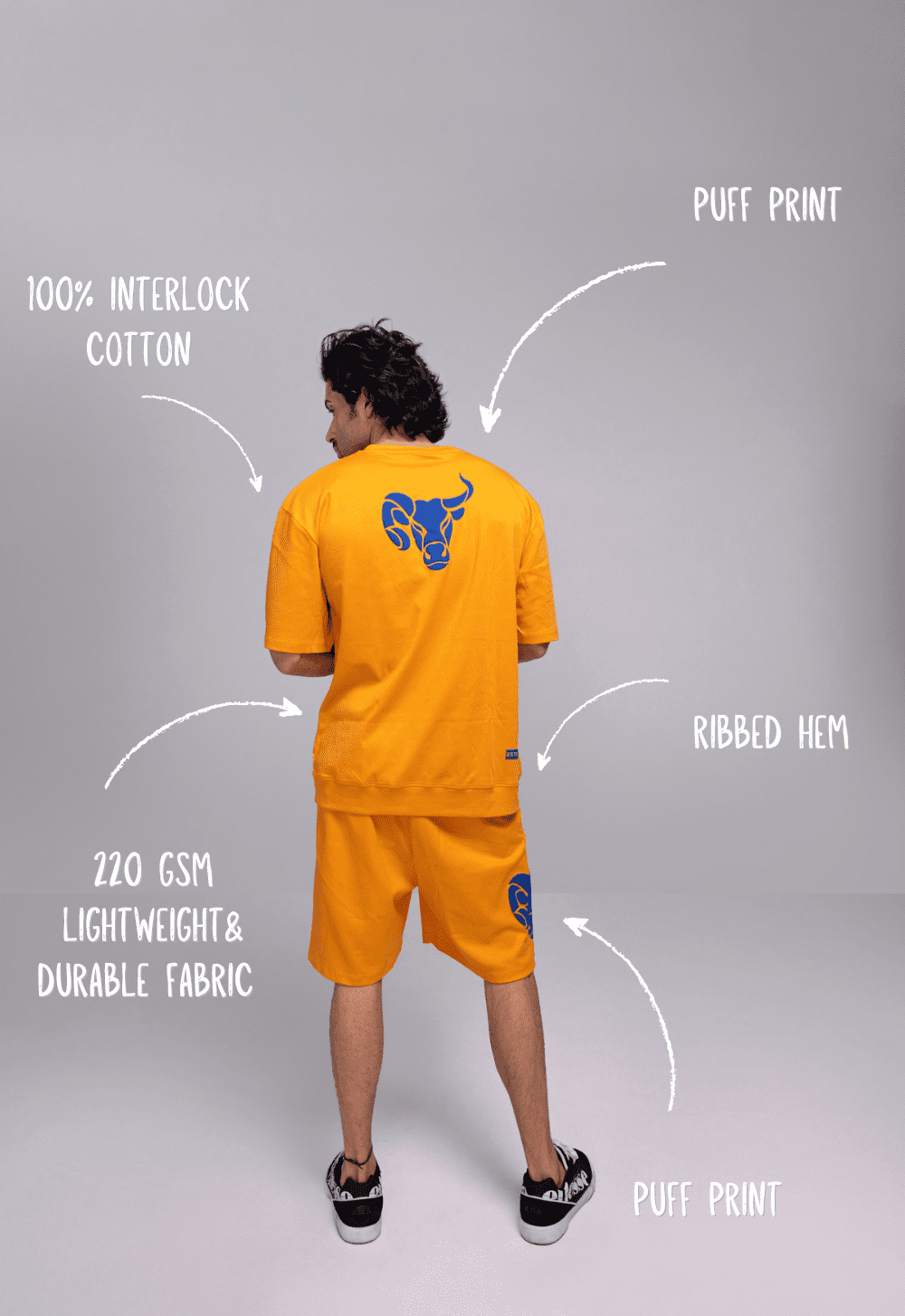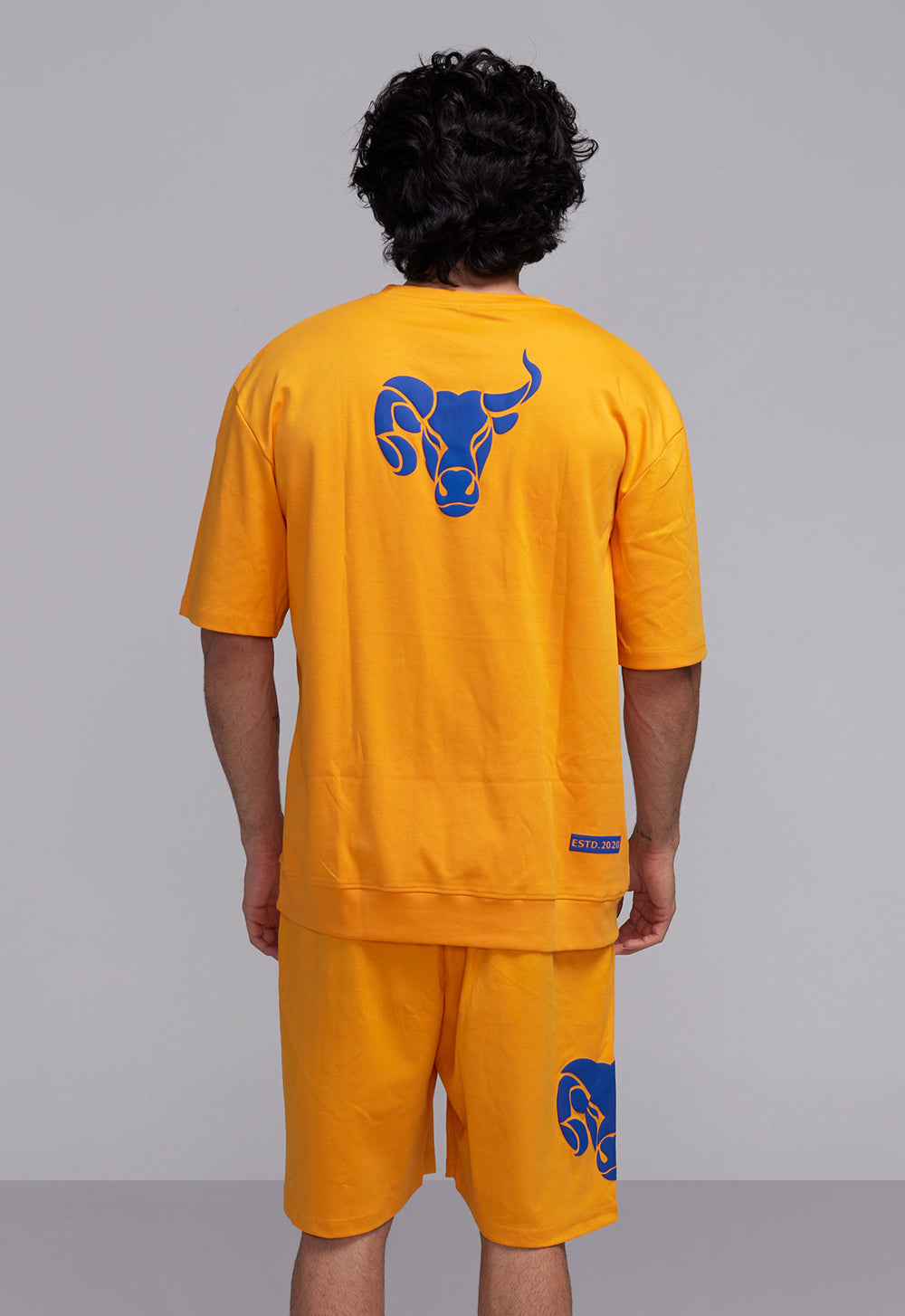 Size chart
| | | | | | |
| --- | --- | --- | --- | --- | --- |
| Oversized Tees | In Centimeters | | | | |
| Size | XS | S | M | L | XL |
| Shoulder | 40 | 42 | 44 | 46 | 48 |
| Length | 27 | 28 | 29 | 30 | 31 |
| Chest | 19 | 20 | 21 | 22 | 23 |
| | | | | | | |
| --- | --- | --- | --- | --- | --- | --- |
| T-Shirt | | | | | | |
| Size | XS | S | M | L | XL | XXL |
| Chest | 36 | 38 | 40 | 42 | 44 | 46 |
| Length | 25 | 26 | 27 | 28 | 29 | 30 |
| | | | | | | |
| --- | --- | --- | --- | --- | --- | --- |
| Hoodie | | | | | | |
| Size | XS | S | M | L | XL | XXL |
| Chest | 38 | 40 | 42 | 44 | 46 | 48 |
| Length | 26 | 27 | 28 | 29 | 30 | 31 |
| | | | | | | |
| --- | --- | --- | --- | --- | --- | --- |
| Sweatshirt | | | | | | |
| Size | XS | S | M | L | XL | XXL |
| Chest | 38 | 40 | 42 | 44 | 46 | 48 |
| Length | 26 | 27 | 28 | 29 | 30 | 31 |
| | | | | | | |
| --- | --- | --- | --- | --- | --- | --- |
| Shorts | | | | | | |
| Size | XS | S | M | L | XL | XXL |
| Waist | 26 | 28 | 30 | 32 | 34 | 36 |
| Hip | 40 | 42 | 44 | 46 | 48 | 50 |
| Length | 16.9 | 17.3 | 17.7 | 18.1 | 18.5 | 18.9 |
| | | | | | | |
| --- | --- | --- | --- | --- | --- | --- |
| Joggers | | | | | | |
| Size | XS | S | M | L | XL | XXL |
| Waist | 26-27 | 28-29 | 30-31 | 32-33 | 34-35 | 36-37 |
| Length | 38 | 39 | 40 | 41 | 42 | 43 |
| | | | | |
| --- | --- | --- | --- | --- |
| 2.0 Croptop | In Inches | | | |
| Size | XS | S | M | L |
| Shoulder | 16 | 16.5 | 17 | 17.5 |
| Length | 17 | 17.5 | 18 | 18.5 |
| Chest | 16.75 | 17.50 | 18.25 | 19.00 |
2.0 Womens Shorts
In Centimeters
Size
XS
S
M
L
Waist
24
26
28
30
Hip
33.5
35.5
37.5
39.5
Length
17.5
18
18.5
19
| | | | | | |
| --- | --- | --- | --- | --- | --- |
| 2.0 Oversized Tees | In Inches | | | | |
| Size | XS | S | M | L | XL |
| Shoulder | 20.25 | 21.25 | 22.25 | 23.25 | 24.25 |
| Length | 27.25 | 28.25 | 29.25 | 30.25 | 31.25 |
| Chest | 20.50 | 21.50 | 22.50 | 23.50 | 24.50 |
| | | | | | |
| --- | --- | --- | --- | --- | --- |
| 2.0 mens Shorts | In Centimeters | | | | |
| Size | XS | S | M | L | XL |
| Waist | 25 | 27 | 29 | 31 | 33 |
| Length | 19 | 19.5 | 20 | 20.5 | 21 |
| NFT | S | M | L | XL | XXL |
| --- | --- | --- | --- | --- | --- |
| Chest |  19 | 20 | 21  | 22  | 23  |
| Body Length | 26  | 27  | 28  | 29  | 30  |
| Shoulder  | 16  | 17  | 18  | 18.5  | 18.75  |
Estimated Order Processing Time: 24 hours
Estimated Delivery Period: 3-5 working days. (Deliveries may take longer than usual around the festive season)
Country of Production: India

Wash care Instructions:
-Gentle machine wash, inside out.
-Do not bleach.
-Iron inside out.
-Reverse Wash Only.
-For best results, Hand wash cold with similar colours.

Shipping:
We know shipping charges are every soul's nightmare, but WE GOT YOU. Shipping is on us! You just make the most of it while this offer lasts.

Returns & Exchange: 14-day return period , no questions asked.

Please Note:
- Colours may slightly vary depending on your screen brightness.
- Actual product specifications may vary by +/-5%.
- Discounted items cannot be exchanged or returned.
- Return items must not have any visible signs of wear or use.

Need more Help? Mail us: merchandise@salud.co.in | Contact: 9886138639